Luxsit stands for high quality, all natural, everyday luxury that you can enjoy with a clear conscience.

We work with carefully selected plant extracts, primarily from the nordic flora, and use the fast disappearing knowledge of traditional medicine 
in the formulation of our skin care ranges. All our ingredients are completely biodegradable. This is to fulfil our ambition to provide exceptional skin care without harming the environment. Our products are made in our own factory located in Stockholm, Sweden.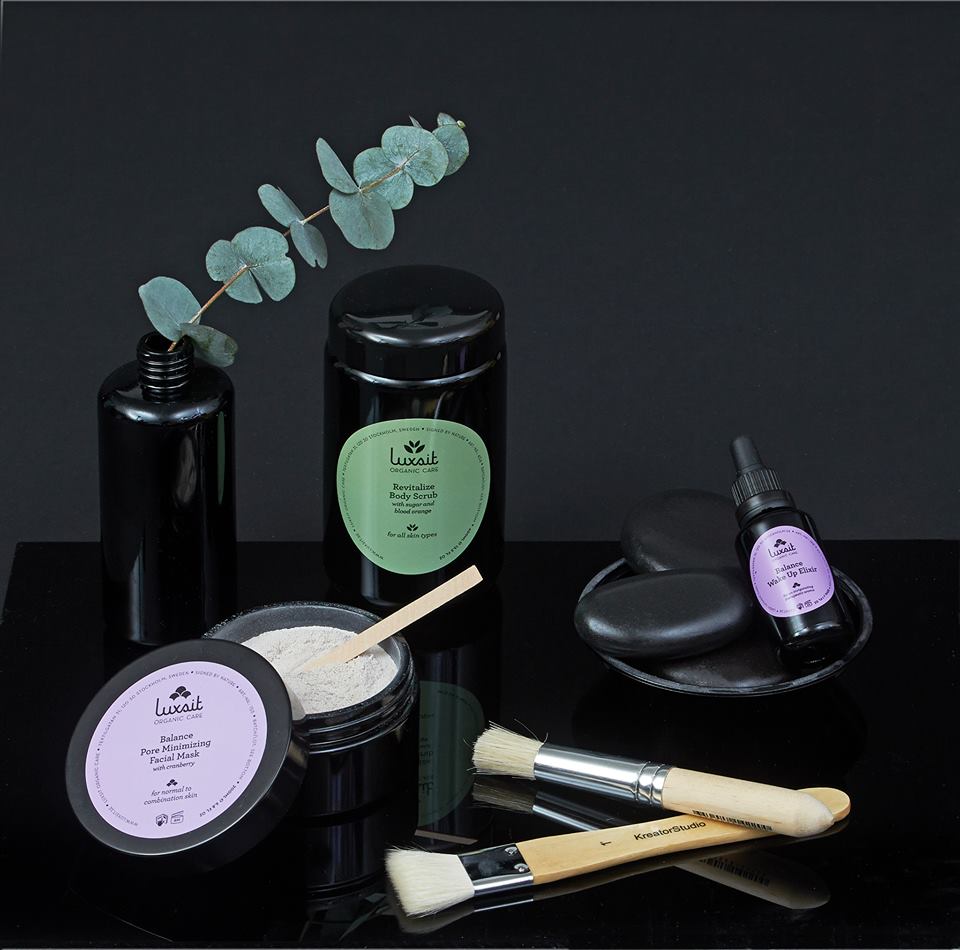 About the founders



Luxsit Organic Care was founded in 2007 by Jenny Kärner with Theresia Dibinger joining in 2008. Together we produce and sell skin care that is kind to both people and the environment. Luxsit stands for high quality, all natural, everyday luxury that you can enjoy with a clear conscience.
With a Master's degree in Biomedicine from Sweden's renowned Karolinska Institute and years spent practicing biodynamic cultivation at Stockholm's Rosendal Gardens, Jenny combines theoretical excellence with hands-on experience.
Theresia's grounding in basic medicine and homeopathy from the Arcanum (Homeopathy Forum) brings complementary scientific perspectives to our (extensive) study of the herbal cures found in traditional medicine. Science and traditional knowledge together form the heart of the Luxsit brand.


About our ingredients



Luxsit products contain natural and organic ingredients. Many of our remaining ingredients are naturally derived substances that are not certified 'organic'. One example is allantoin which comes from comfrey.
Another is water which, despite not bearing the term 'organic', could hardly be more natural. Our active ingredients are substances from the Nordic flora with properties proven to nurture and protect skin in both the cold winters and warm summers of the Northern climate.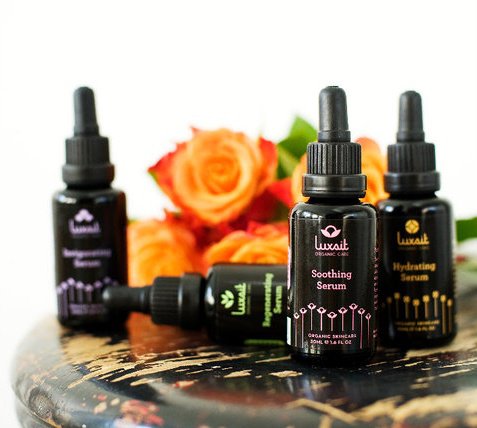 About our Scents
Our scents come from essential oils carefully selected to suit the skin type for which each product is intended. Luxsit products use a preservative derived from organic salt and potassium which are both approved by all organic certifiers and are gentle on skin.
About our containers
Our black airless and lotion pump bottles are UV-safe which guarantees that all active ingredients remain potent throughout the products' shelf life. Our non-spill lotion pumps ensure that not a drop is wasted.


CARING SERIES | for sensitive skin



The Caring series caters for sensitive skin. Caring uses a special group of swedish organic rapeseed oils that have anti-inflammatory properties together with gentle oils and soothing plant extracts.
ENRICH SERIES | for dry skin


The Enrich series treats dry skin that needs extra moisture and protection. Oils and plant extracts work deep within the skin and leave it feeling soft and supple all day long.


ENLIGHT SERIES | for oily skin


The Enlight series treats oily skin with deep-cleaning and anti-inflammatory plant extracts that helps bring overactive sebaceous glands under control and so reduce the appearance of oily skin and related conditions. Using drier oils, Enlight keeps the skin soft without leaving it shiny.


BALANCE SERIES | for normal/combination skin


The Balance series are products created for normal to combination skin. Balance uses plant extracts and oils that keep skin soft and supple throughout the day without appearing shiny.


REVITALIZE SERIES | for fine lines


The Revitalize series is formulated to counteract the early appearance of fine lines. Plant extracts and oils work throughout the skin's layers to help it maintain its elasticity. Revitalize facial cream is a perfect make-up base for those over 30.



Natrue certification



All of our products are certified by NATRUE. The NATRUE label is your guarantee that the product you buy is as natural as it can be;
Natural and organic ingredients
Soft manufacturing process
Environmentally friendly practices
– No synthetic fragrances and colors
– No petroleum derived products (parafines, peg, -propyl-, -alkyl-, etc.)
– No silicone oils and derivatives
– No genetically modified ingredients (complying with EU organic regulation)
– No irradiation of end product and botanical ingredients
– Products may not be tested on animals
Natrue on 'Natural Ingredients'
The NATRUE label guarantees that natural ingredients dominate. It is equally important that plant ingredients are treated with care to obtain the best possible quality. 
Why is this important? 
Because cosmetics are complex mixtures. They also have a function to perform: some products are there to cleanse, others protect and nourish your skin. And not all functions can be achieved with natural ingredients alone.

Two examples:
– Facial creams and lotions are mixtures of waters and oils.
They cannot be stabilised without emulsifying agents.
– Shampoos and other cleansing products cannot clean without surfactants.